JEAF Multimedia is a consulting firm. We specialize in Information Technology solutions.

JEAF Multimedia has been serving the international community since 1997. Weather you are a home PC user, a small business, or a large corporation, JEAF Multimedia has an answer for your computing needs: Web design, Networking, Firewalls, PC troubleshooting, Internet connectivity, security.

Our consulting solutions include:
Remote Network Management -
LAN and WAN Network Development -
DATA BACKUP
Web developing and Hosting
PC troubleshooting
LAN SECURITY FOR YOUR BUSINESS
WIRELESS SECURITY FOR YOUR BUSINESS AND RESIDENCE
Video Surveillance

SECURITY AND YOU

A secure network and computer is no longer a luxury item, but rather a necessity for every internet user. According to CAIDA, you need to be a security expert to protect your privacy and secure your network. JEAF Multimedia is your security solution. JEAF Multimedia is your Information Technology "Locksmith".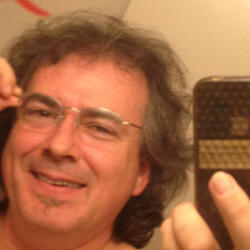 Juan Eduardo Alvear
Infrastructure Analyst
Sole owner and proprietor at
JEAF Multimedia